Help + Info - GoBang 2008
Author: Manfred Schwarz – ms@astrophoto.at
Licence: freeware
Requirement: PC with Windows XP or Vista, Internet connection, .NET Framework 3.5 (will be installed automatically if it isn't on your system)
Installation Path: http://www.astrophoto.at/gobang/program/publish.htm
Updates: will be installed automatically if you start the game
Target of game: 2 players on 2 PCs play over internet server of astrophoto.at
Gobang is an old chinese game with the target to get 5 stones in one row (horizontal, vertical or diagonal). Both players set their stone alternately. A special situation is: You place a stone and this stone with another of yours encloses 2 of your partner stones. In this case the both stones of your partner will be removed.
<![if !vml]>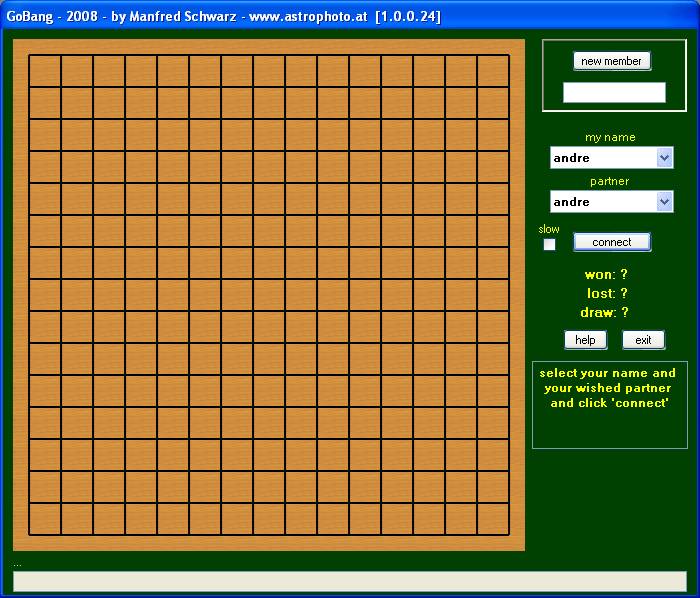 <![endif]>
If you have already installed GoBang and you start it, the program looks on the astrophoto.at website for updates. If there updates, following message is displayed:
<![if !vml]>
<![endif]>
Press "OK" to update your GoBang to the newest version.
Help – Index
Home to Gobang ~~~~ Home to Astrophoto.at